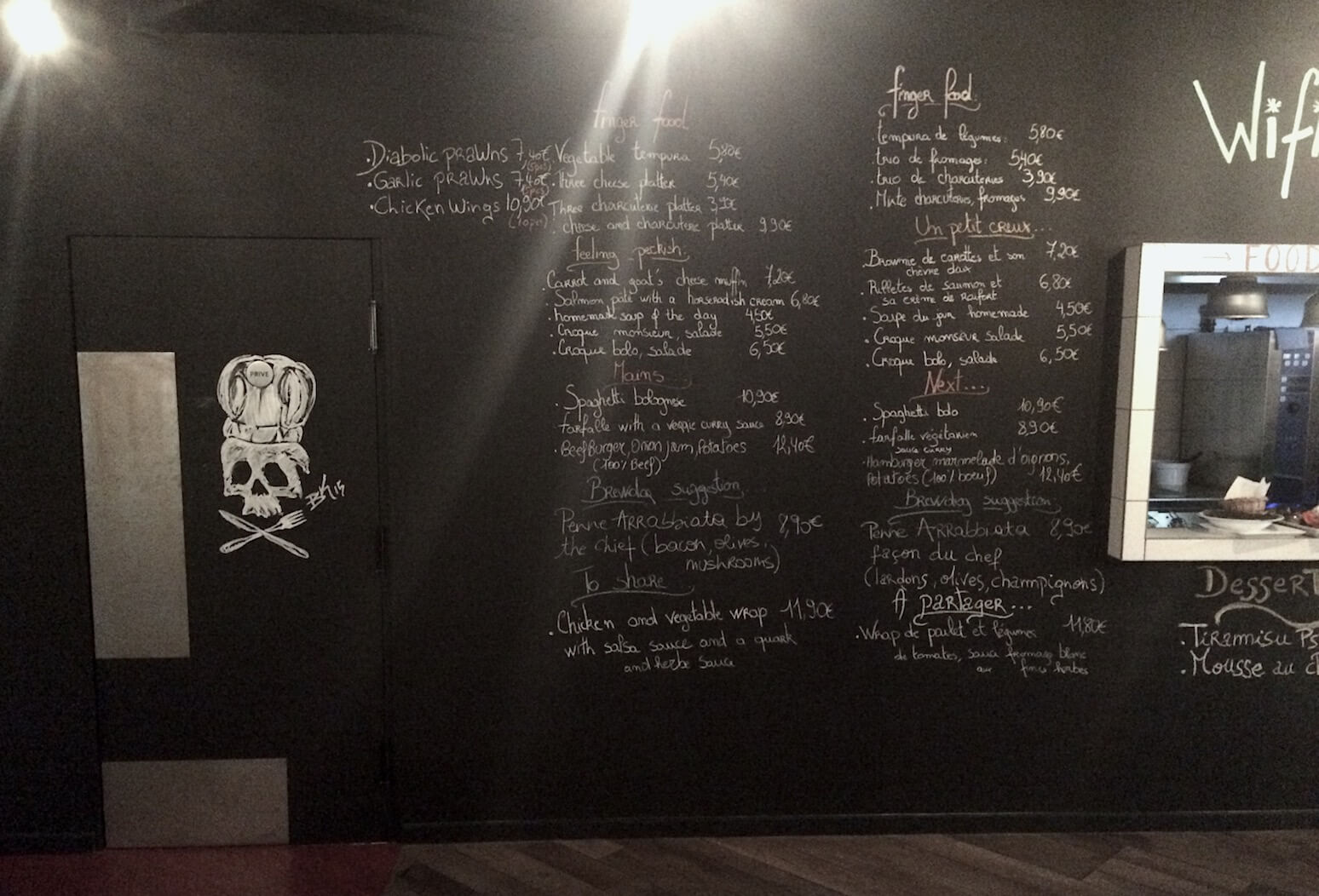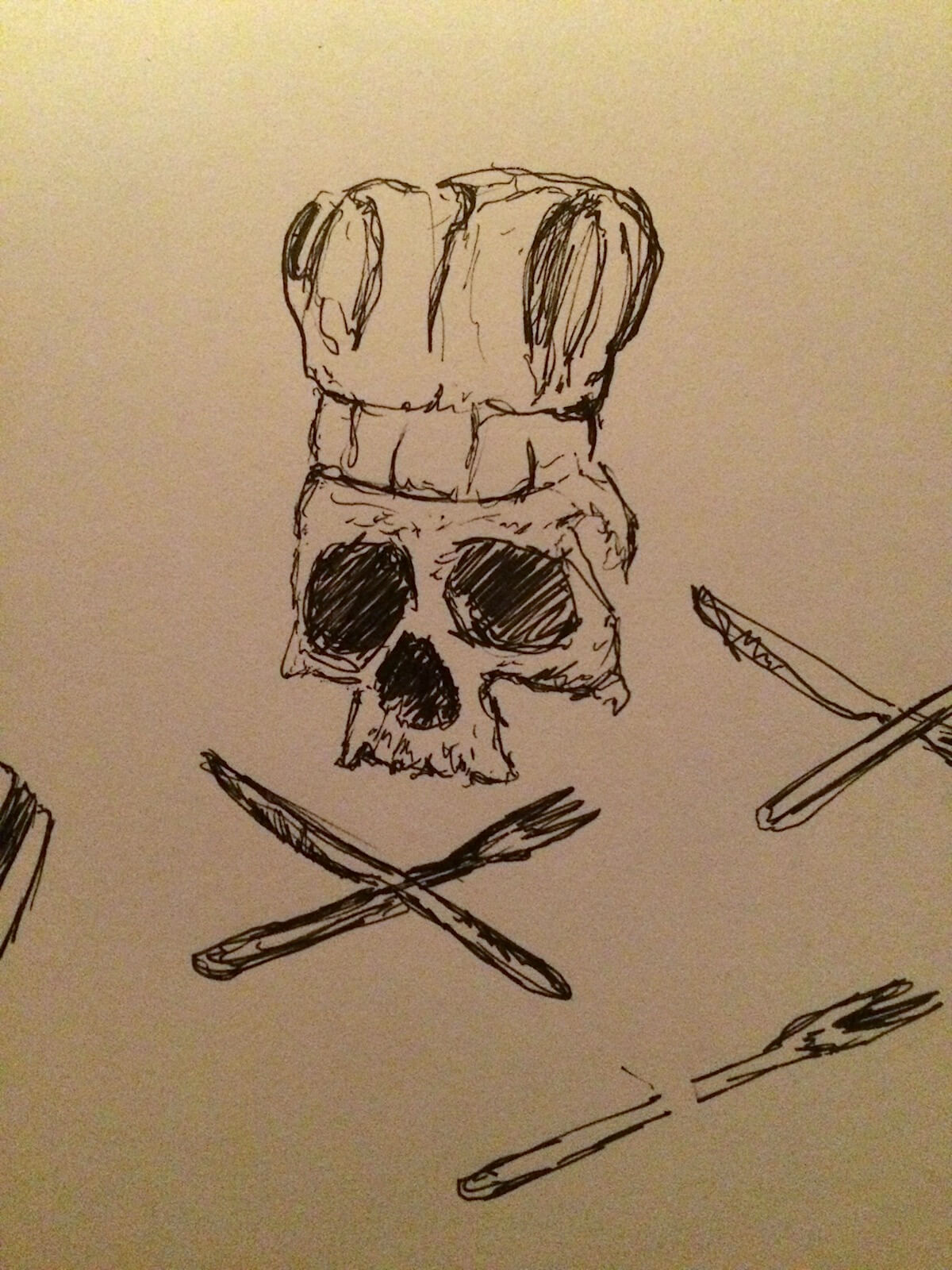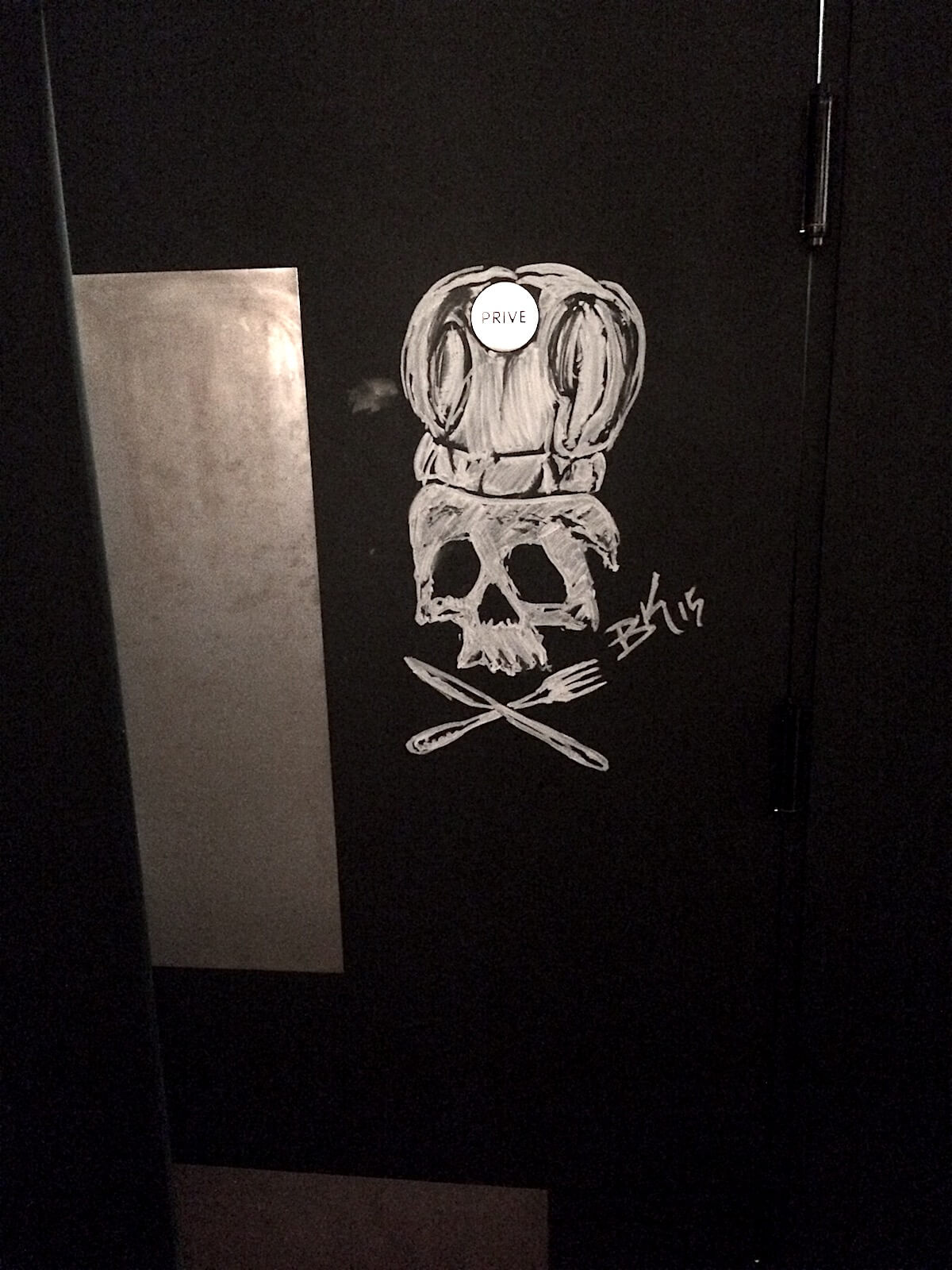 Brewdogs, Brussels, Belgium – 2015
A few years ago while living in Stuttgart, I visited Orlando by flying out of Brussels. I got maybe the cheapest roundtrip tickets from Brussels to Orlando for around $450 (450!), but my flight always departed super early in the morning. So, I took a train from Stuttgart to Brussels the day before and explored the city before trying to sleep in the airport before my flight.
The first time I passed through Brussels, I was amazed. The architecture and obvious difference in experiencing the world around you was intoxicating and sobering all at once. I was toting my backpack and giant travel suitcase around, so I looked for a place nearby to partake in local drink and food and stumbled upon Brewdog. I went in, sat down and had a few Belgian beers and sketched. Eventually, one of the guys spotted my sketching and asked if I would like to do some wall-piece style sketch in chalk for their chalkboard wall.
I of course was stoked and asked what he wanted. I thought a skull with a chef's hat was great – so we got started! The guy asking me, Jeremy, was great. After a few test sketches, I threw up something on the kitchen door and Jeremy and I had a beer. (You can see him and me below)
The next time I passed through Brewdog, it was still there! I think it's been erased since however, in any event, I will always stop in to say hi whenever visiting Brussels. Brussels by the way, is beautiful and more than worth a visit. Waffles, chocolate, Laduree, food, parks, inner city, history.