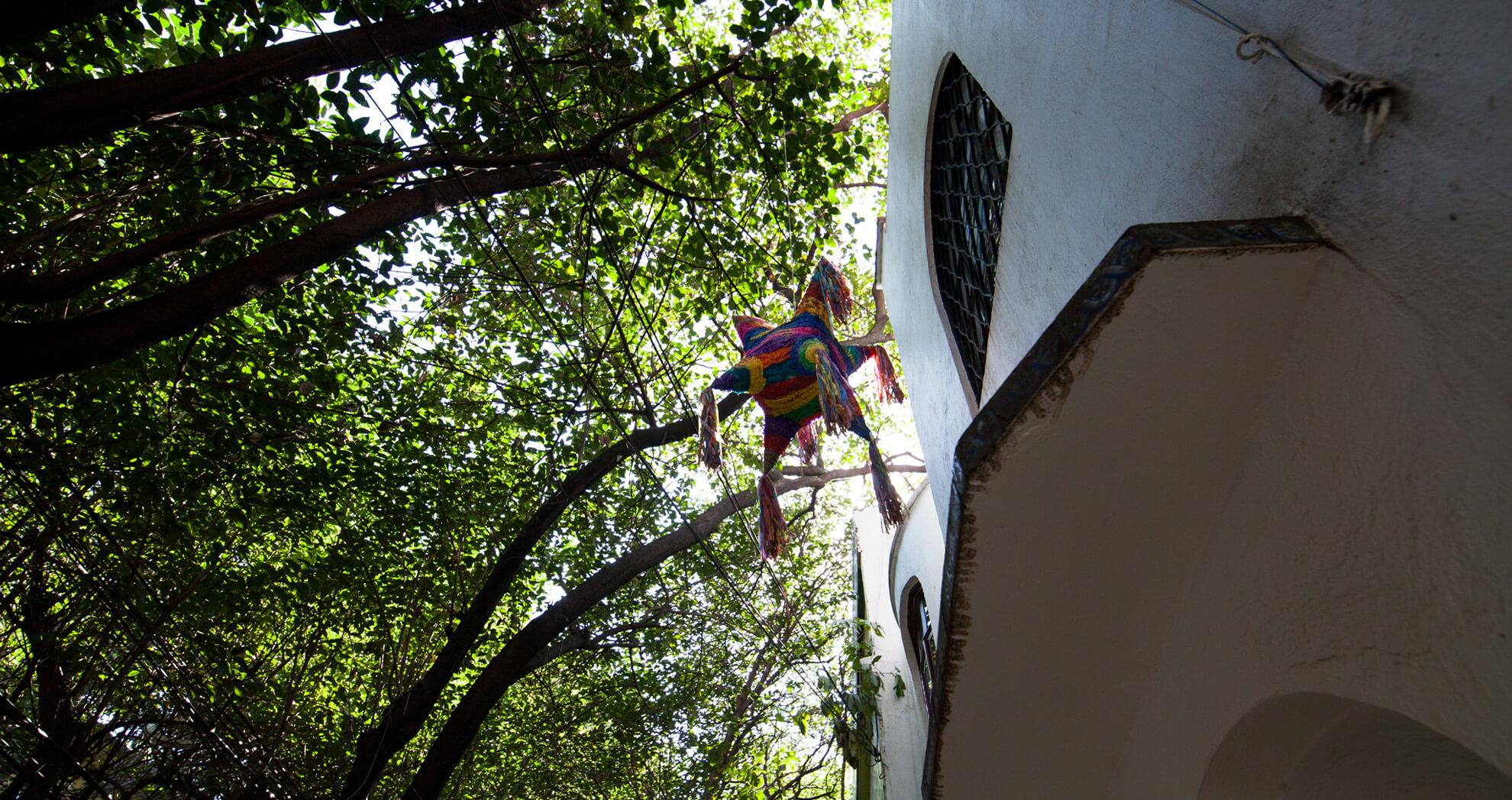 A World Within a Country
México was never Cancun to me. I don't know what it was in my head, but maybe some kind of hidden treasure infused with my previous impressions, built by hand and paired with Mezcal and laughter. It's the complexity and beauty of México that has overwhelmed me – so much so that I have no idea how to introduce it. Instead, I looked through my most recent photos of México and thought they might be better at sharing the spirit of this beautiful land. With 68 indigenous languages, more than a handful of active volcanoes, a very rich history, and yes, tacos – México is many, many things.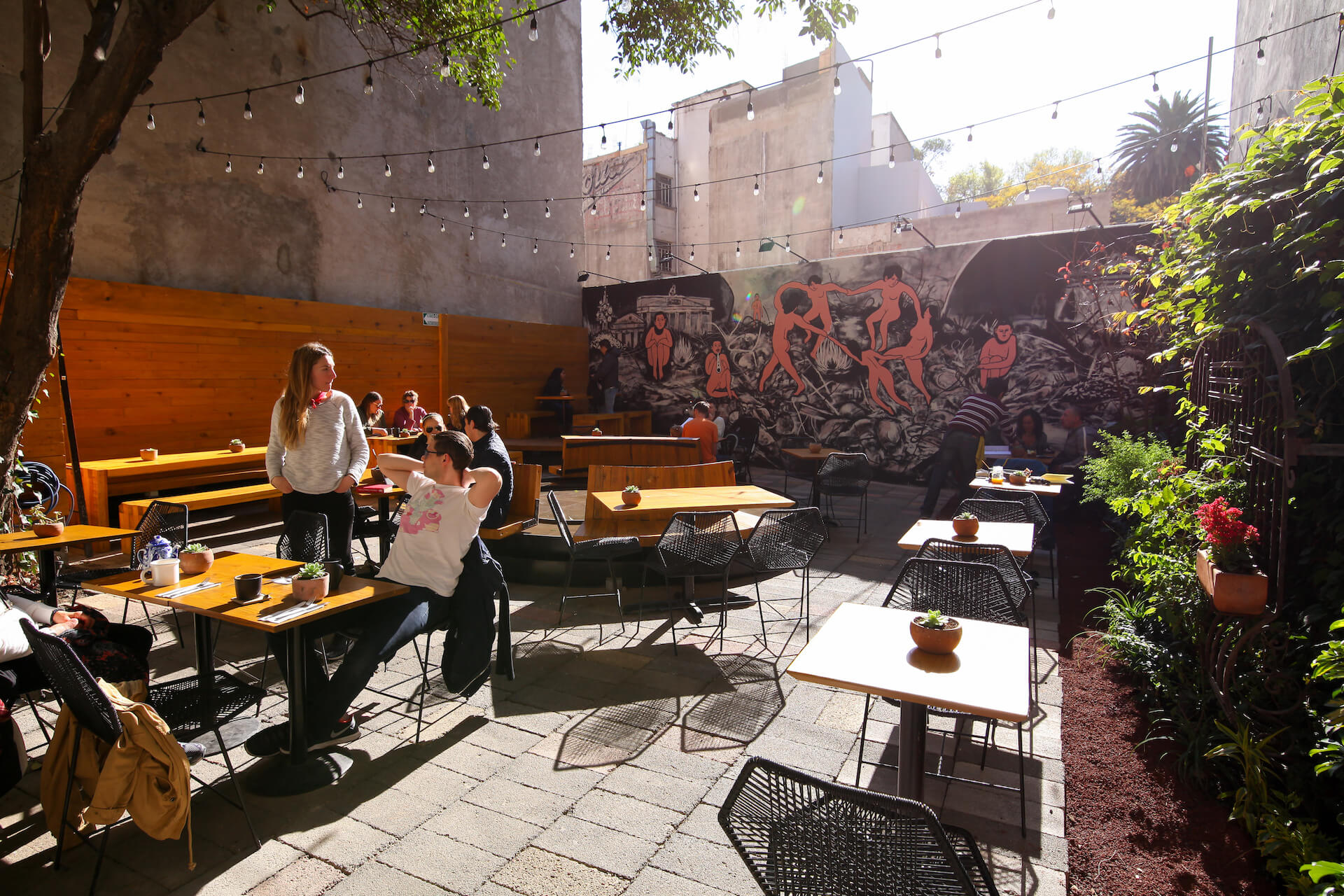 My go-to for breakfast was Frëims, in Condesa. Their menu was perfect – part modern, part traditional – the chilaquiles had my knees trembling. Can't say enough about this place. Everything there was as genuine as you'll get. With the Smiths playing in the background, a dreamscape of a courtyard, get a fresh Jugo and feel the chill.
Condesa, Roma & Churros
I've stayed at an Airbnb both trips, first in Condesa and most recently in Roma Norte. Both are peaceful, hip neighborhoods with an eclectic array of cafés, shops, Mezcalerias, restaurants, gardens and places to free your mind. Every corner is filled with a sense of lightness and color, a harmony of nature and concrete colors. Condesa-Roma as its referred to as, is one of the most architecturally remarkable and creative parts of México City. Walking the streets of Condesa and Roma Norte felt therapuetic, like a distant european city where everyone knew what the hell was important in life. There's even a garden lined sidewalk smack in the middle of the neighborhood streets. Sundays, the streets are closed in the morning to automobiles so bicyclists can pedal in peace.
Most restaurants, cafes & storefronts are very open places, with doors open offering a very inviting and hospitable feel. In addition, the buildings are very intricate and resemble the beauty in Mexican culture.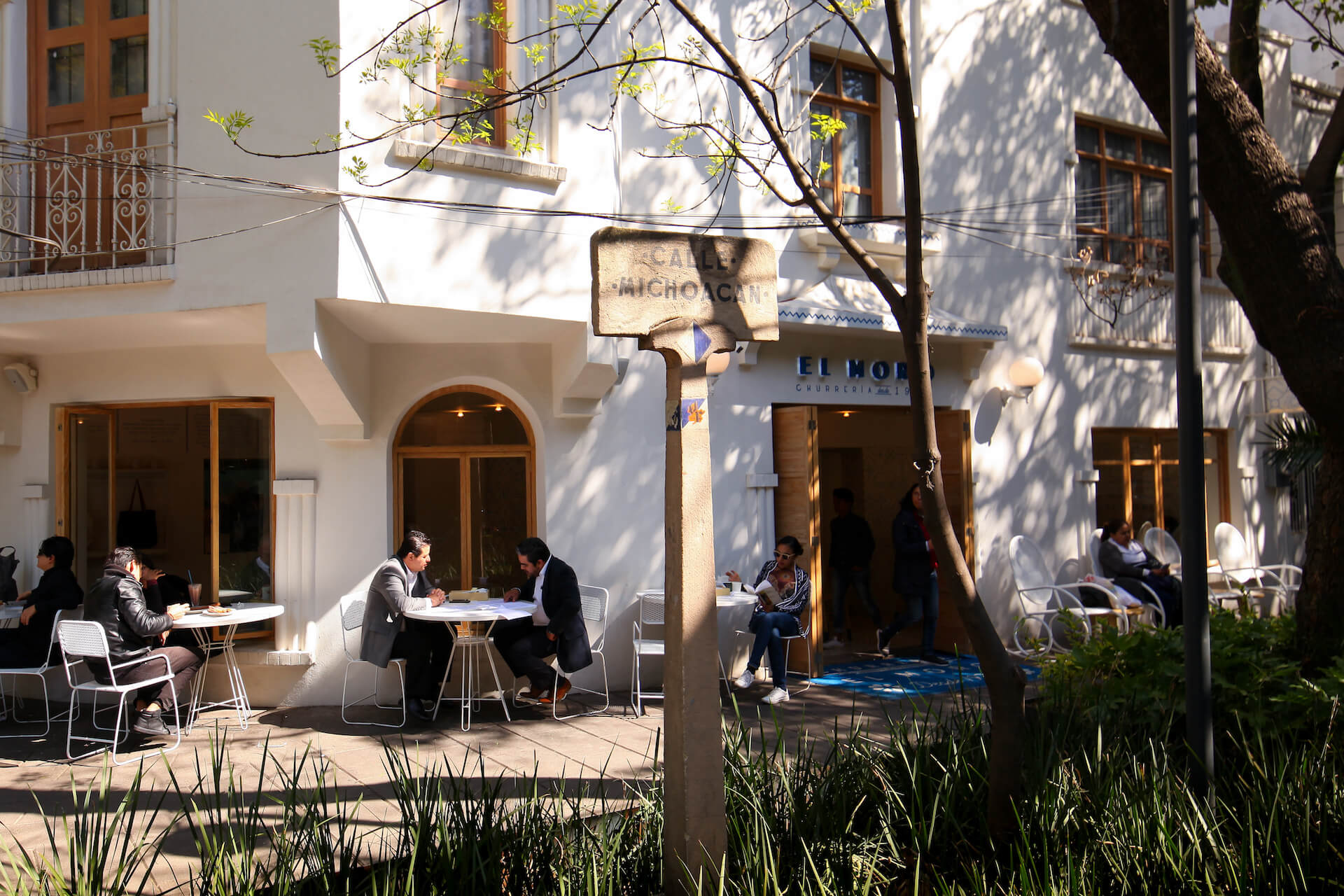 Shadows decorate the white painted walls of El Moro as locals enjoy a coffee, drinking chocolate or my personal favorite, condensed milk-dipped churro.
México is also the keeper of incredible culinary traditions. Of those, the sweet sugary, doughy delight of a churro is an obsession of mine. El Moro (above), is a modest but hip churro café that sells drinking chocolate, churros and looks like it came out of a Wes Anderson film with its clean white and blue tile design. Who doesn't want to enjoy a quadruple helping of churros and wash it down with a mug of melted chocolate?
Tragedy on Sept. 19, 2017
In late 2017, Mexico City suffered a devastating 7.1M earthquake. Condesa and Roma were both heavily impacted, taking hundreds of lives, destroying homes, buildings and schools. Five months later, walking the streets of Condesa was haunting. The brave men and women dedicated to their city and people, still press on. There was a silent sadness drifting in the air, paying tribute to the hundreds lost.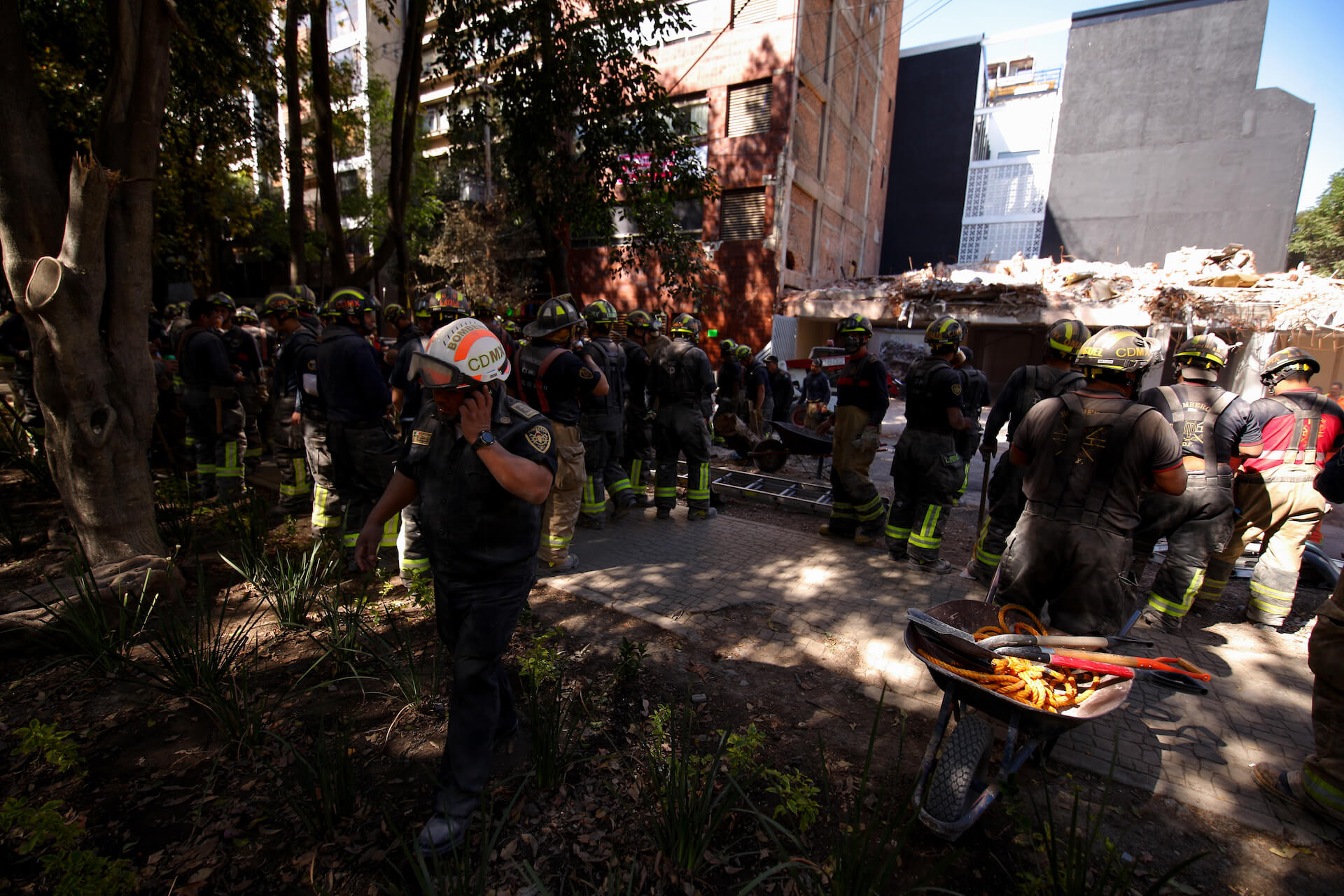 While I was walking the streets, discovering sights, cafes, and parks, I began to smell a thick dust, the smell of construction and buildings being demolished. As I turned onto a major road that cuts through the heart of Condesa, I saw a swarm of firemen huddled at a corner. The sights were depressing and still, I felt a somber hope as I saw the amount of people working together to do all that they could to respond to such a terrible disaster.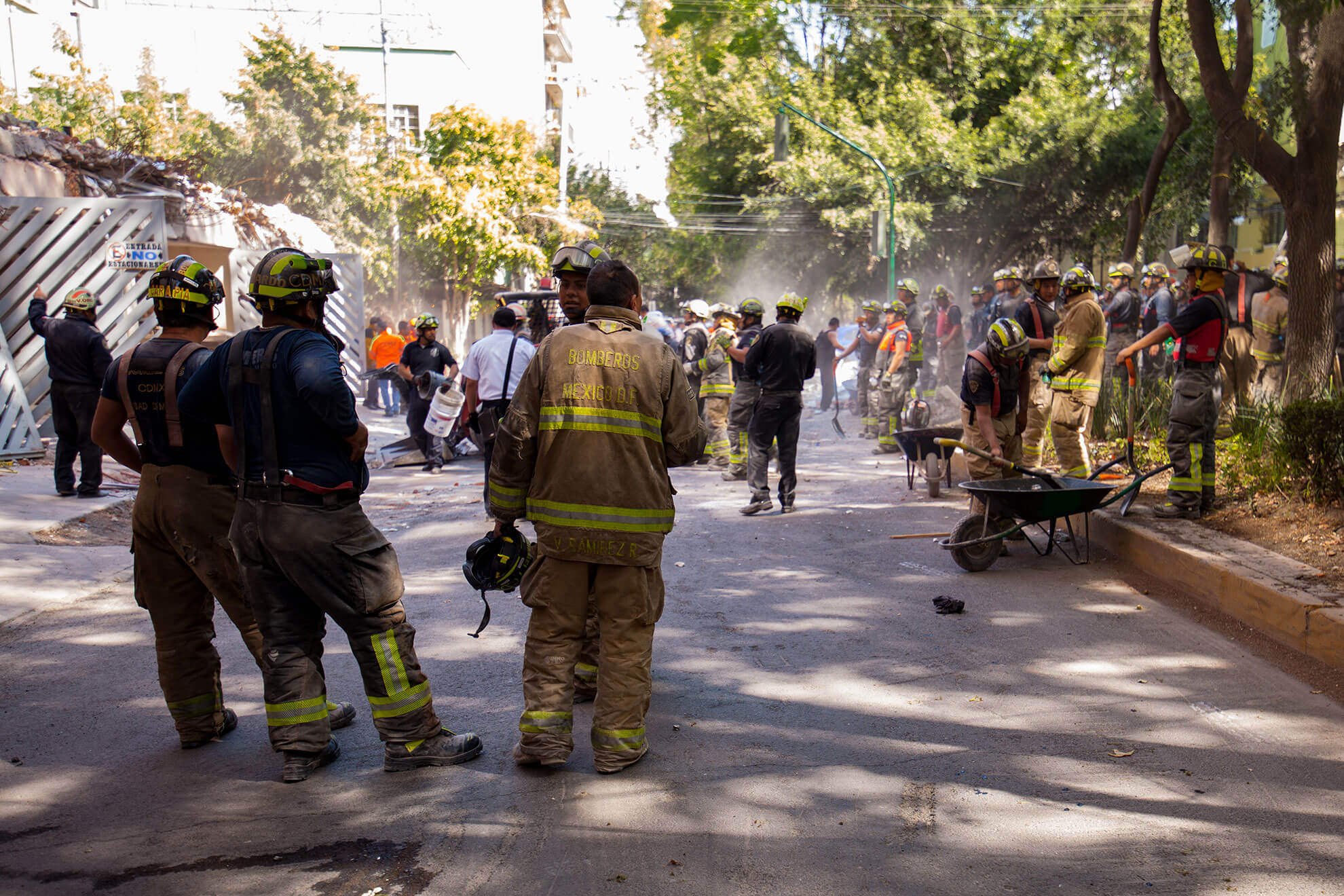 Relentless efforts are made by the Bomberos de la México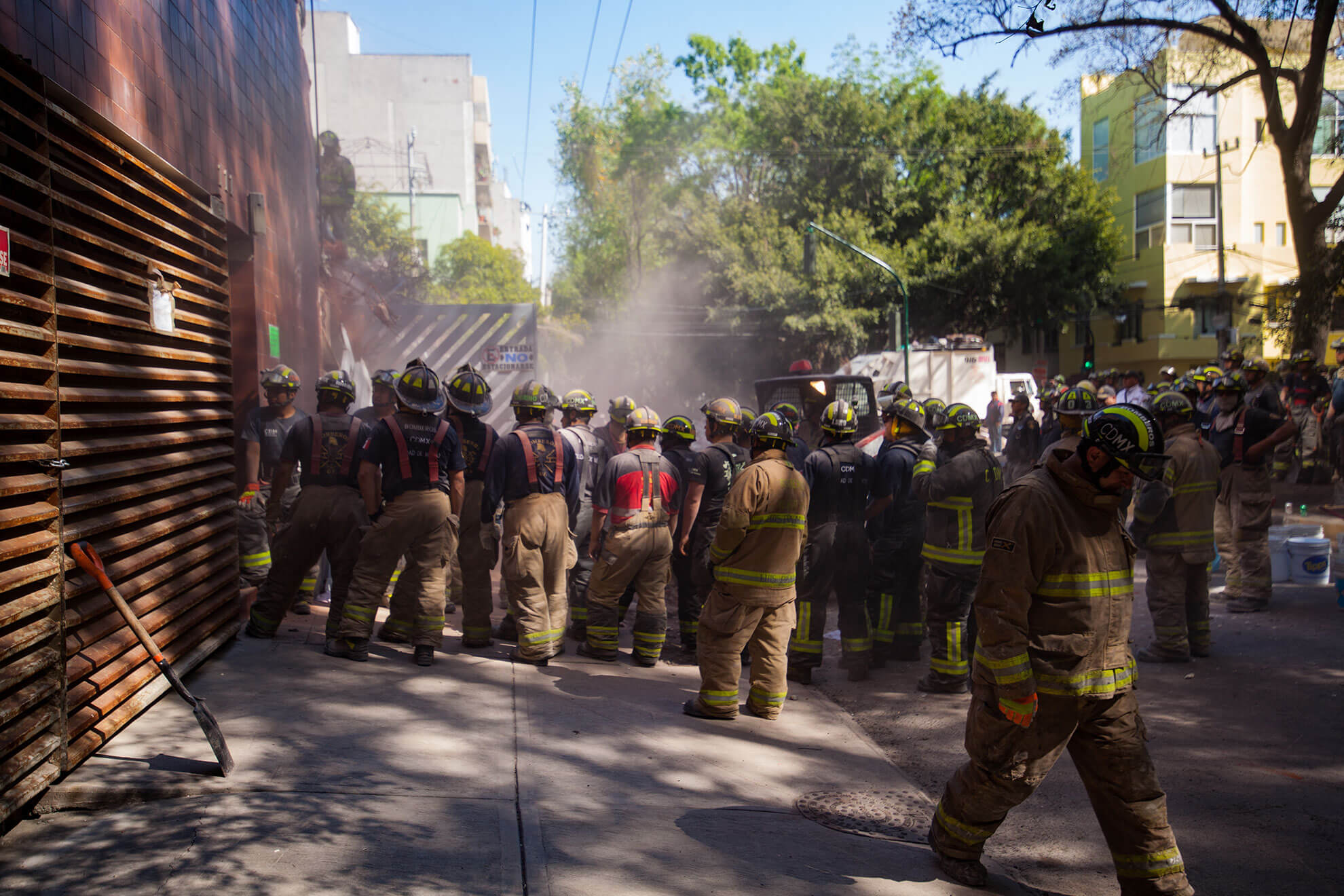 Neighborhoods of México City
Something that I instantly fell in love with when first visiting México City, were the various Neighborhoods that are the building blocks how what makes México City the genuine, culture-filled city it is. Highlighted some in my Film post from 2018, you can see the color and range of architecture being used, and those are only a few examples. A mere 30-minute walk will have you seeing two or more separate neighborhoods, all known for their characteristic offerings.
Condesa and Roma, the first cities I stayed in, have always gushed a European energy, from the building architecture being set directly on streets, to the cafes and open restaurants and parks lining those streets, these neighborhoods were not only impacted heavily by the earthquake in 2017 but are also major contributors to the artistic culture of México City.
Then there is the extravagant Polanco, known for it's massive and beautiful buildings and from my walks, money. Although I didn't have time to spend more than a day or two snooping around the side-streets, what I did see was grand, usually lined with tall fences and crowned by the Palacio de Hierro, a triangular-shaped, up-scale shopping mall. Also found in Polanco is one of my favorite art museums, the Museo Soumaya.
A few others include Centro Histórico, home to the massive city square, the Zócalo (locals tip: Visit the Talisman de Motolinía and order some of their local Mezcal and a beer), Coyoacán, home of Frieda Kahlo, San Rafael, Zona Rosa, Chapultapec (park) and Xochimilco. There are still so many integral and wonderful neighborhoods in which you must simply stumble through, and discover for yourself! On any given weekend, there are numerous flea-markets and art show/sales with pop-up shops and more.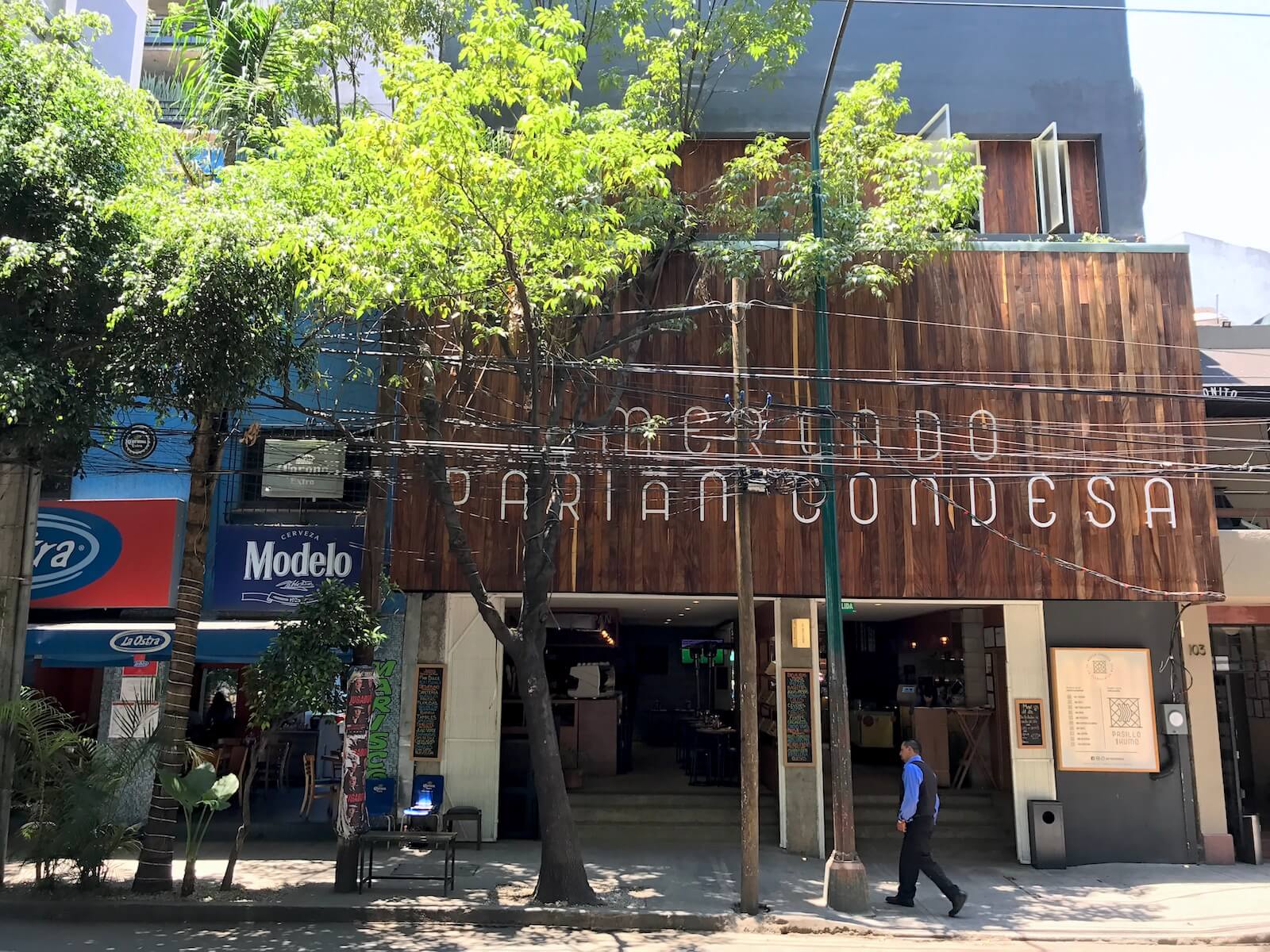 A local couple look for potential purchases at a pop-up flea market in Centro Histórico. This particular shop was set-up in between city buildings in a canal-like passage way.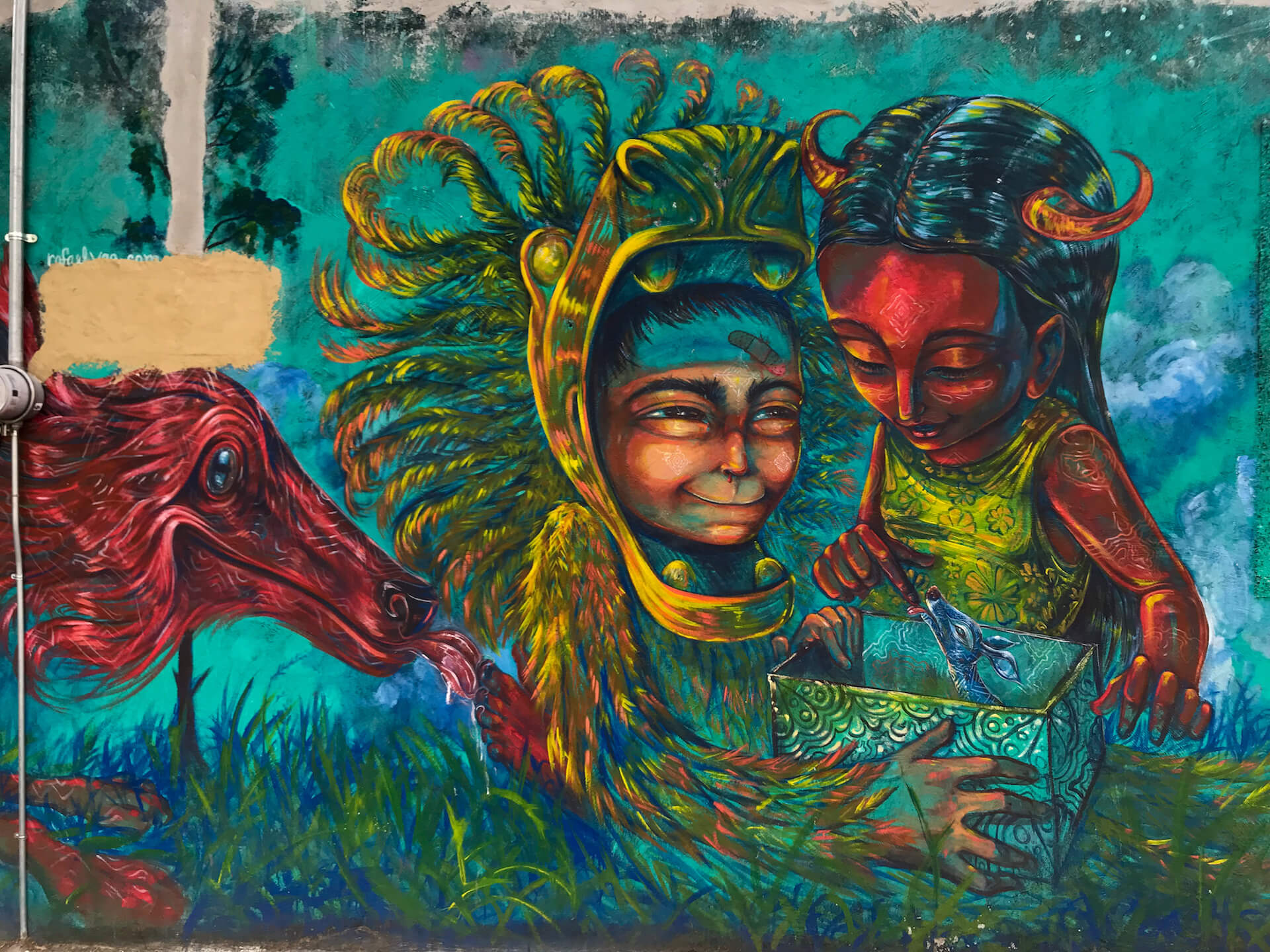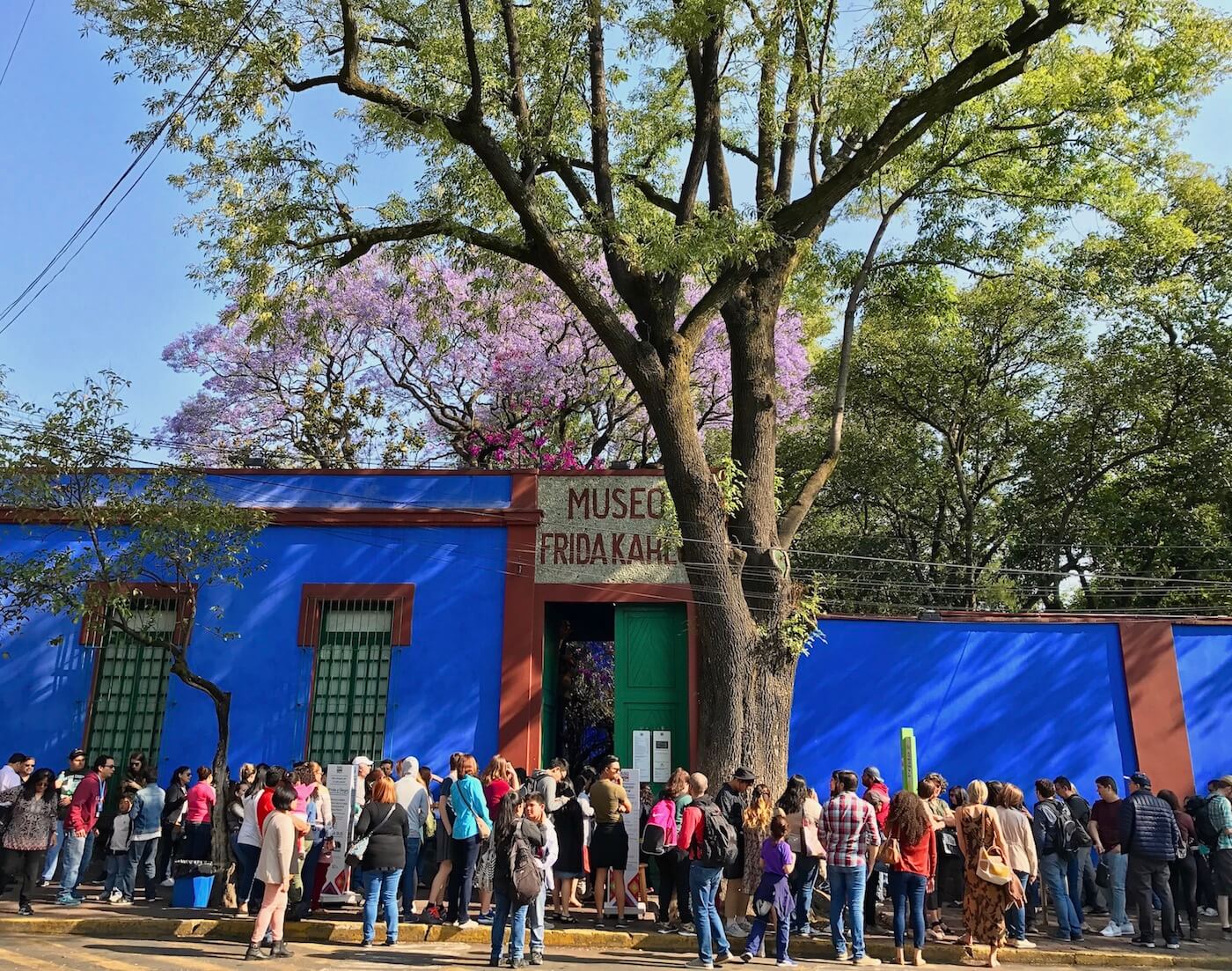 Every morning the Frida Kahlo house is open, a large line forms outside and wraps around the block. The brilliant, blue walls of Frida and Diego' house encompass a large courtyard and garden inside. 
Volcanos & Airbnb
Ever since I started looking into México, I knew I had to encounter a few volcanos. Popocatépetl is an active Volcano with a really distinct fuji-like shape to it. The thing spews ash plumes all day and looks pretty rad. Then I stumbled upon Airbnb experiences which are honestly, another treasure. I paid less than $100 for an experience titled: Trek a volcano with a photographer. (The posting is no longer on Airbnb, but be sure to check out their website) I wasn't all too sure what to expect, but I wanted to get out of the city and I wanted adventure.
My experience was monumental and something I will never come close to forgetting. We hiked up Iztaccíhuatl, a dormant volcanic mountain over the span of 7 hours and to an elevation 15,000ft above sea level. Oxygen levels were lower but that didn't stop families from climbing the volcano, children on their shoulders. For the price I paid, I feel like I hitched a ride on a private National Geographic mission. If you plan on traveling, check out Airbnb experiences.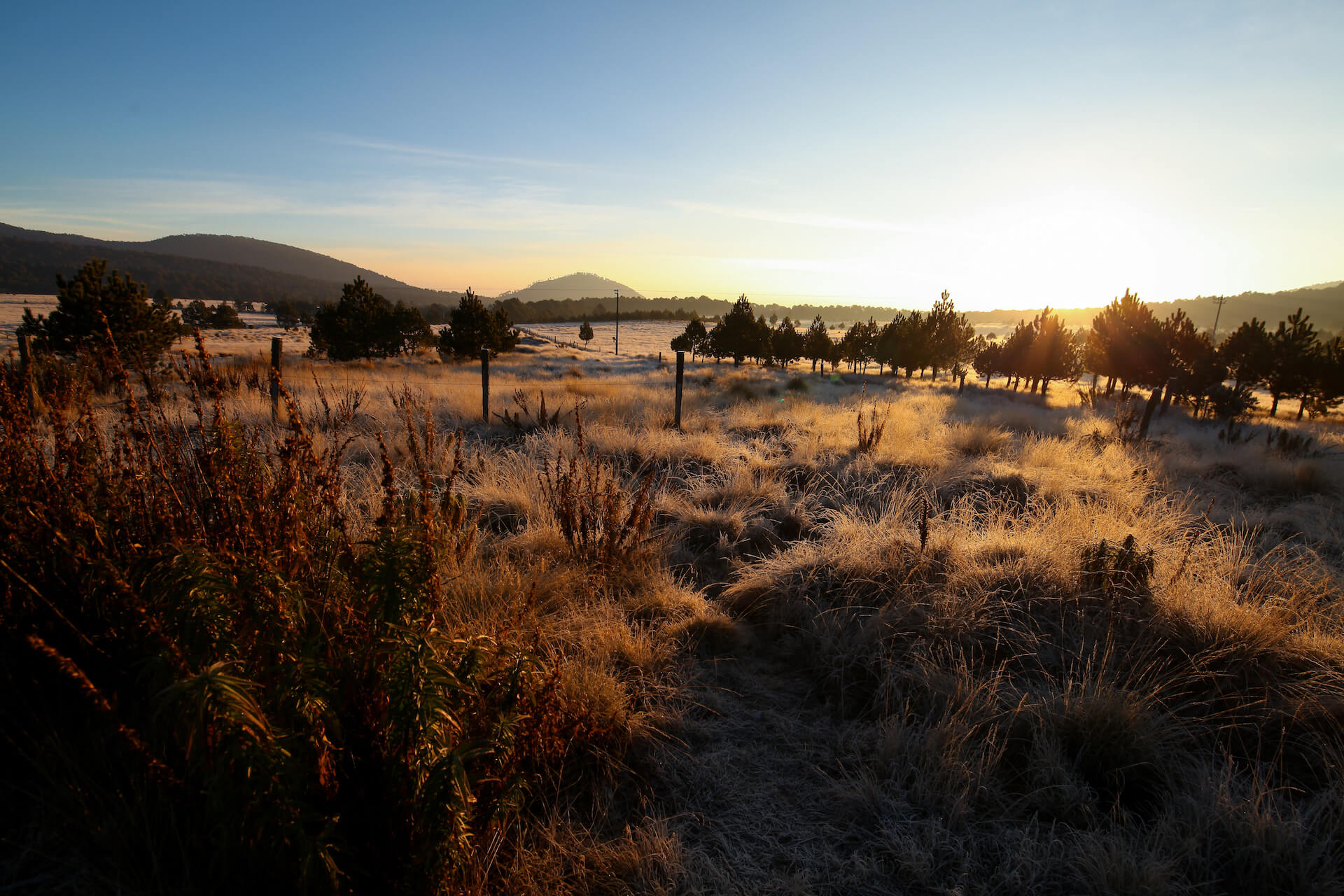 Even though the sun had already risen at Parque Nacional, the temperature outside high up in the mountains was 1-degree Fahrenheit and everything was covered in frost. This marked the beginning of our time trekking up the Iztaccíhuatl Volcano up to an elevation of 14,700 feet.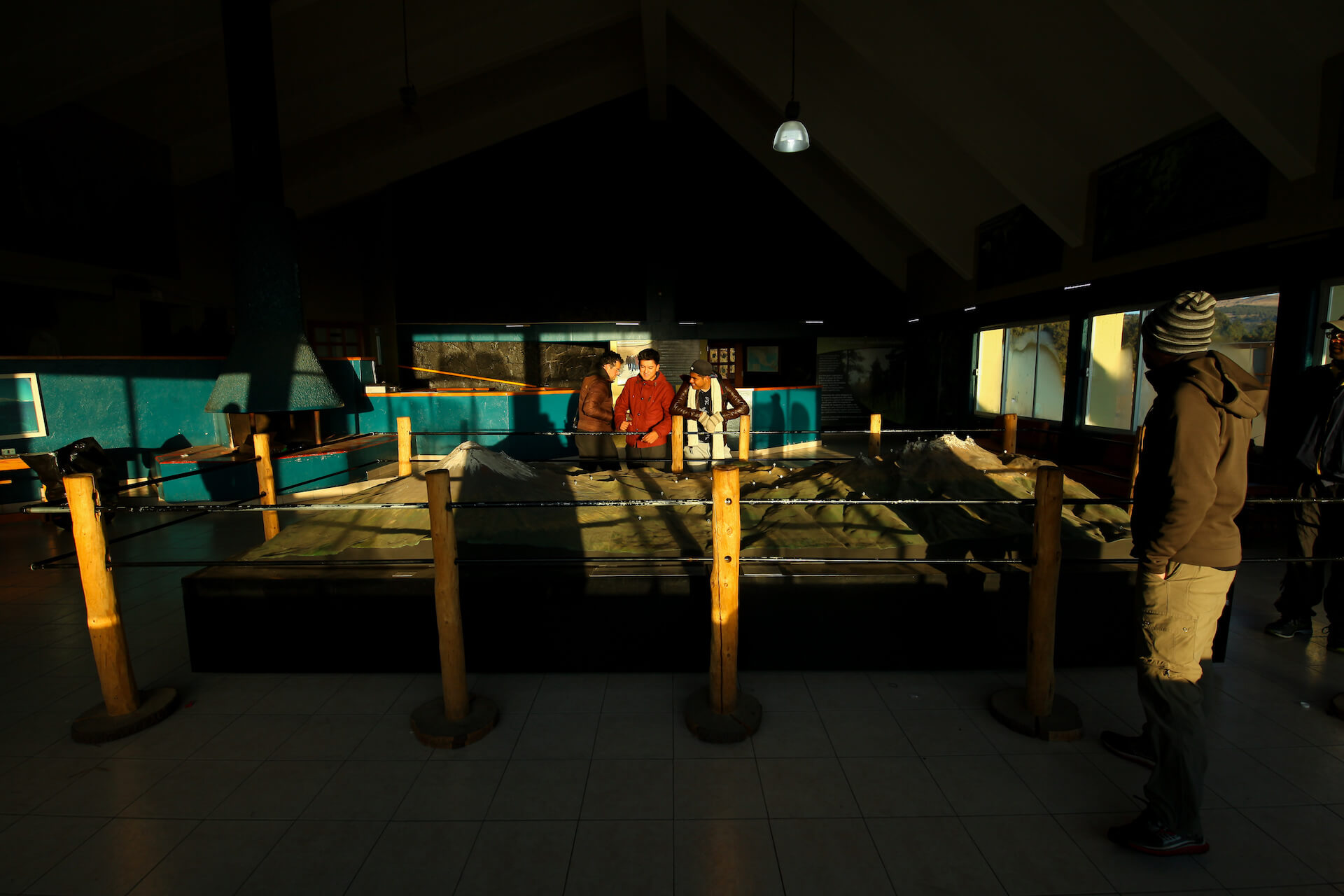 A miniature model shows the various elevation and features of the two Volcanos inside of the park: Popocatépetl & Iztaccíhuatl. Here, the local boys who were a part of the Airbnb experience looked at things in detail, early in the morning.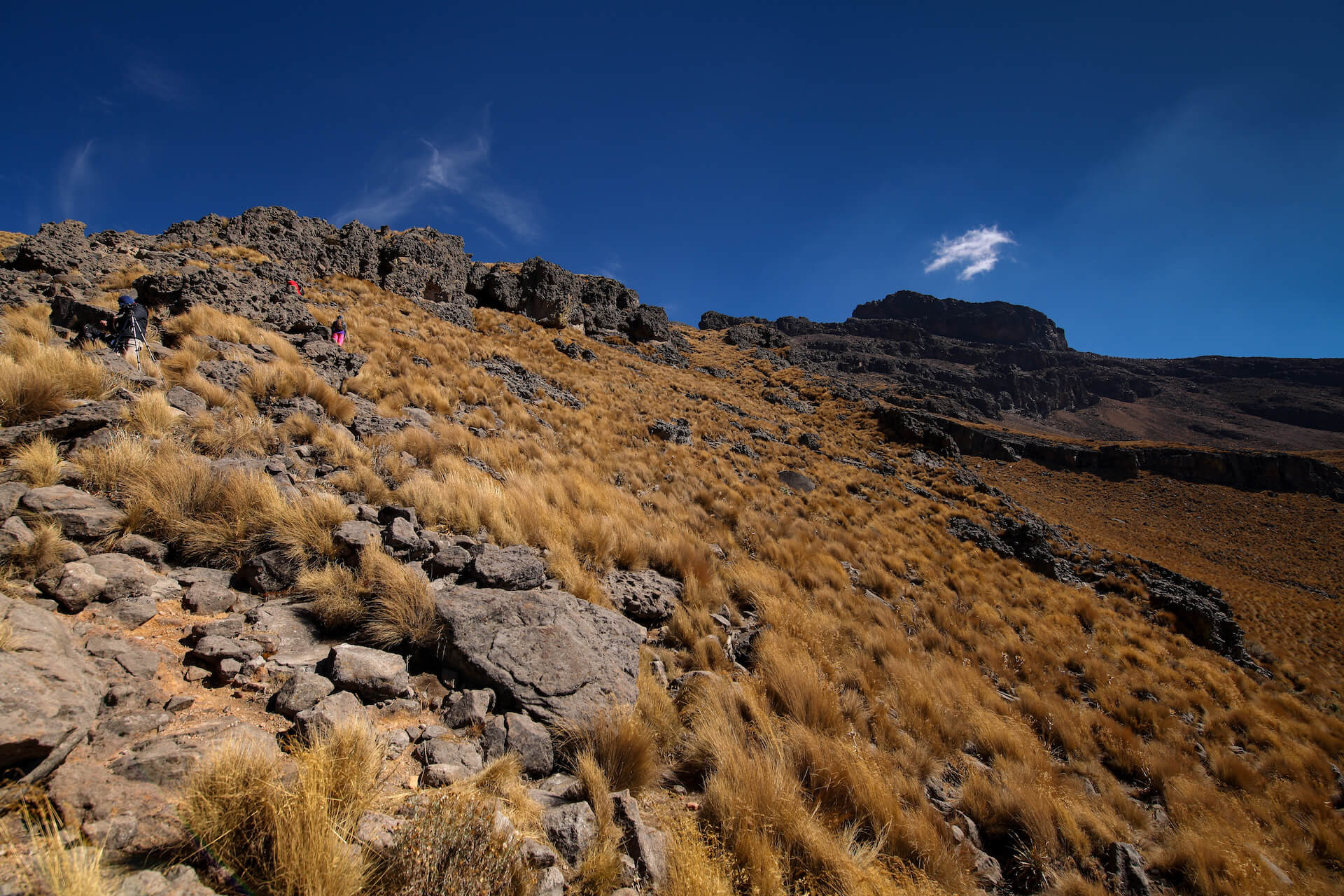 Moving up the Volcano at elevation was a slow and tiring effort. Still, numerous families of all ages strolled the Volcano – which is dormant –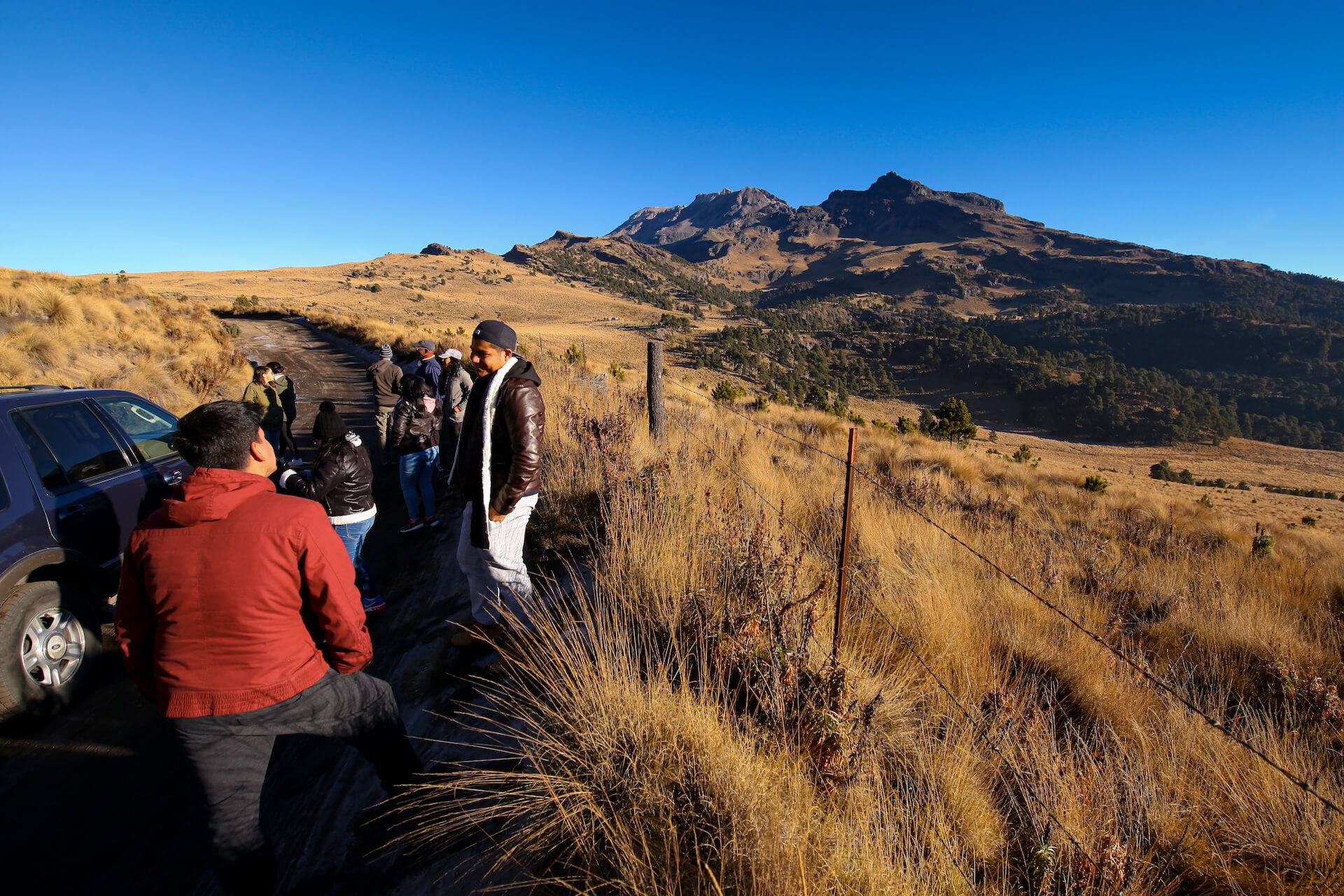 En route to the park entrance (which felt like a journey in itself), the Airbnb crew took a quick break to enjoy the sights. Volcano Iztaccíhuatl – from what I was told by our guide and nat geo collaborator, Bernardo Arciga – is one of the largest, natural reservoirs of Uranium in the world, having started is forming around 900,000 years ago.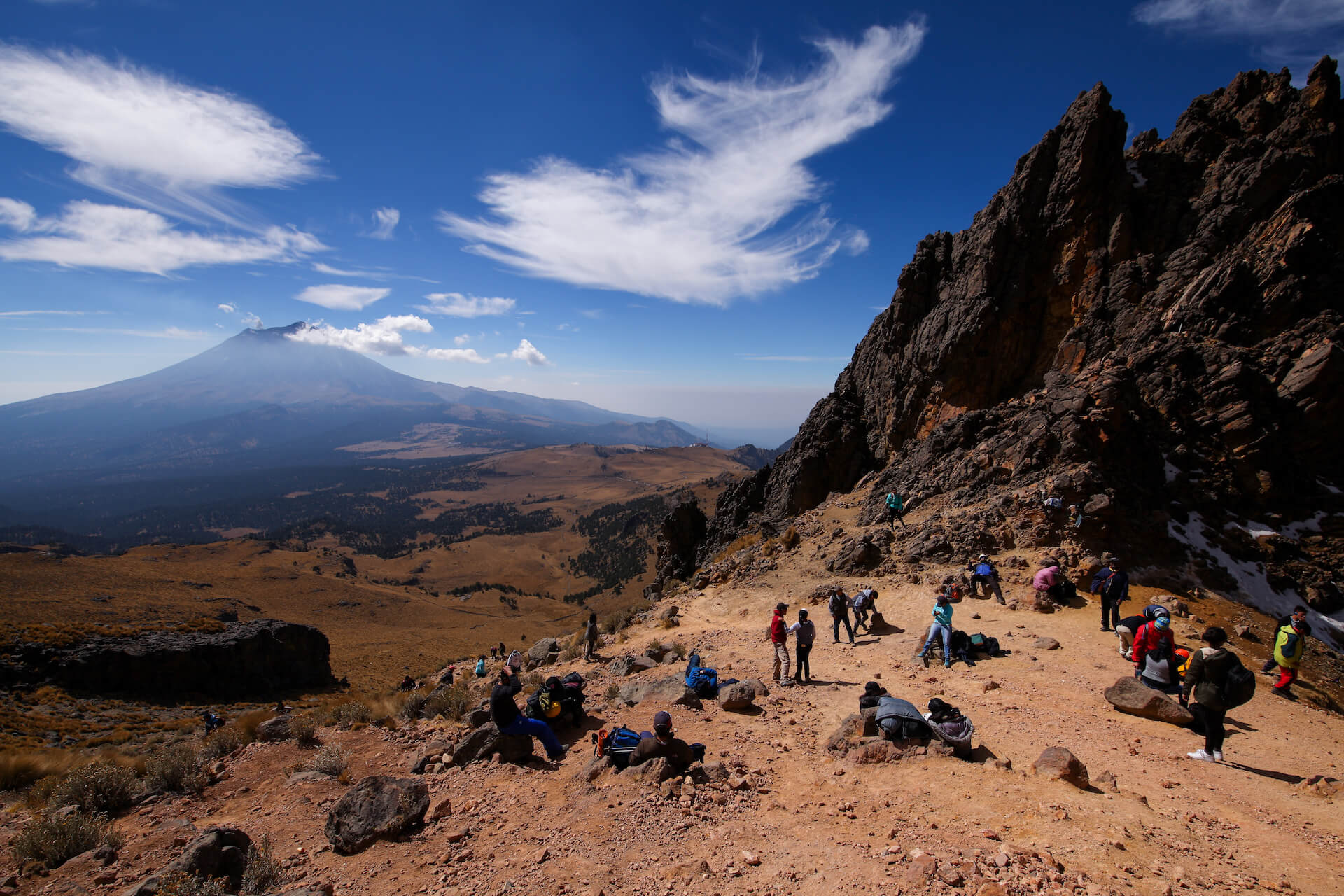 A view from mid-route on Iztaccíhuatl, we sit and enjoy the view across the Paso de Cortés with majestic Popocatépetl in the background, a still-active stratovolcano. Here, the volcano emits plums of water vapor and ash throughout the day.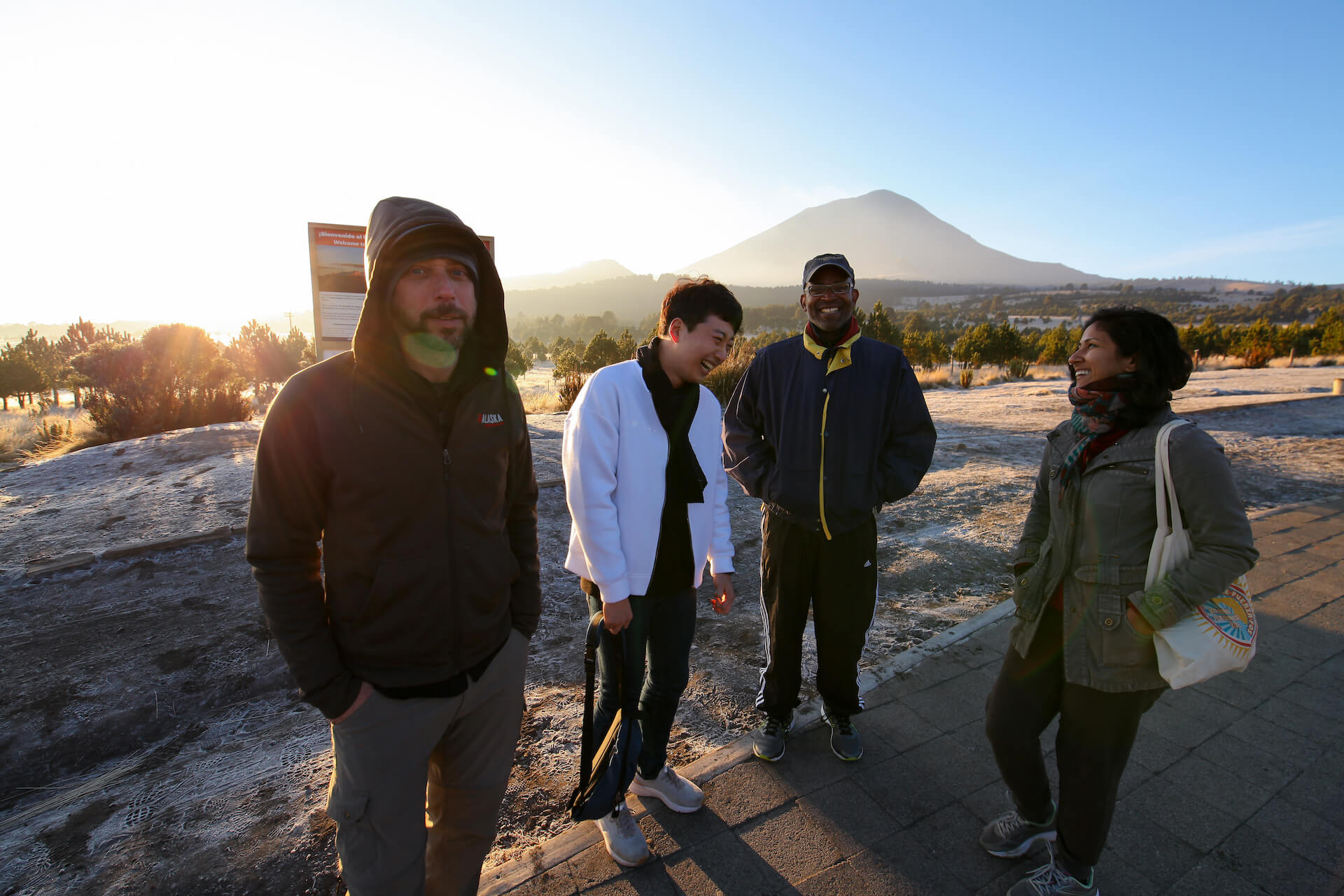 A portion of the Airbnb experience crew poses for a quick photo in the early morning light.
I suppose my annual solo trip to México began with an idea of adventure. México was a mystery to me. I knew so much about random various pieces of Mexican history & culture but it was all a potpourri gift bag – variables that made no sense to me. And so I went. I had to.
What the hell did I know anyways?